2021 Top Companies for Executive Women Winners
Seramount continues to explore ways organizations can move more women into top positions, while highlighting the successes at these trailblazing companies. The Top Companies for Executive Women is the most definitive list of top workplaces for women who want to advance through the corporate ranks. It celebrates companies that champion women's advancement, with a focus on succession planning, profit-and-loss role, gender pay parity, support programs, and work-life balance programs.
Top 10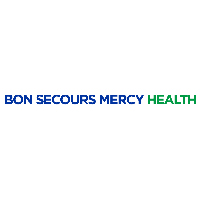 Winners
Key Findings
Methodology
The 2021 Top 75 Companies application includes more than 200 questions on topics including female representation at all levels, but especially the corporate officer and profit-and-loss leadership ranks. The application, based on 2020 data, tracks and examines how many employees have access to programs and policies that promote advancement of women and how many employees take advantage of them, plus how companies train managers to help women advance. To be considered, companies must have a minimum of two women on their boards of directors, a US-based CEO, and at least 500 US employees.
How To Apply
The online application for the 2022 Top Companies for Executive Women will be available in December 2021 and is due for submission in March 2022, as part of the Seramount Annual Application. Register today for the application here.
We invite applications from private or public companies in any industry, with the exception of government agencies.