Since 1986, Seramount has surveyed organizations that are committed to women's advancement, diversity and inclusion, and family-friendly workplace culture. Our lists and indexes set the standard for best practices around workplace policies and encourage the implementation of programs that improve company culture and measure results.
Annual Application
Submission to Seramount's lists and indexes is the first step a company can take to assess the state of its cultural landscape and the success of its DEI efforts.
2024 Annual Application
Registration for the Annual Application for Seramount's 2024 lists and index will open in early November 2023. The Annual Application opens December 12, 2023, and closes March 15, 2024.
Companies can register for any or all of the following initiatives within the Annual Application:
100 Best Companies
Top Companies for Executive Women
Best Companies for Multicultural Women
Inclusion Index
Marketing, Media, & Ad Tech Inclusion Index
---
Best Companies Lists
100 Best Companies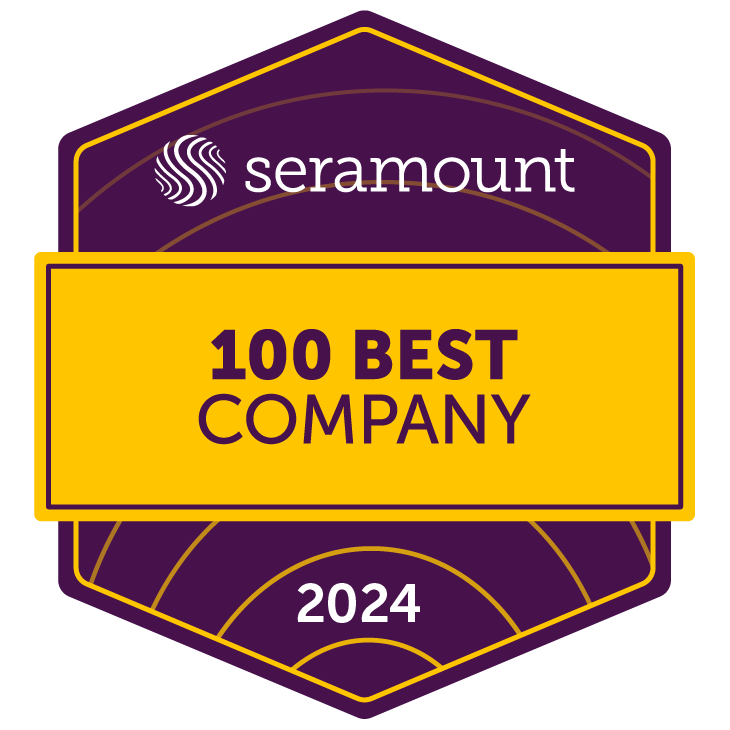 With more than 35 years of data examining exactly what makes a family-friendly company, our 100 Best Companies list investigates everything impacting working parents, including parental leave, phasing back, fertility benefits, adoption, caregiver benefits, flexible scheduling, mentoring, and sponsorship, and opportunities for advancement. This initiative combines the 100 Best and Best Dads initiatives and ascertains the progress of working parents in corporate America by evaluating and honoring companies that successfully help employees integrate home and work life.
Register for this initiative in the annual application.
---
Best Companies for Multicultural Women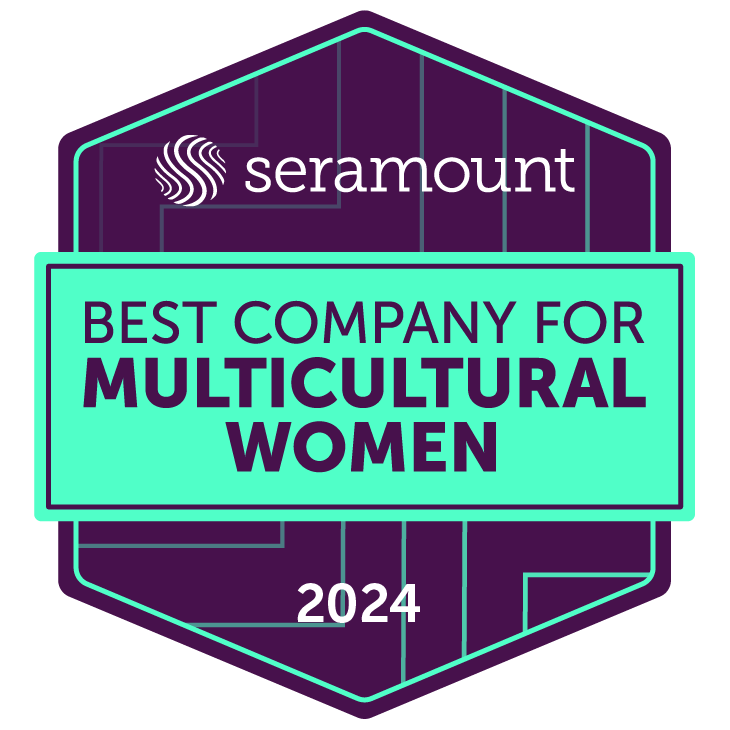 This initiative recognizes organizations that have had success moving multicultural women into professional and leadership positions. This includes evaluation of leadership development, sponsorship, employee-resource groups, and management accountability for promotions.
Register for this initiative in the annual application.
---
Best Law Firms for Women and Diversity
For more than a decade, Seramount has recognized U.S. law firms that create and use best practices in retaining and promoting women lawyers. We assess factors that help women be promoted to the highest levels of law firms, such as committee roles, stretch assignments, client teams, sponsorship, and promotion and retention demographics. As well as celebrate law firms that are most successful in creating an inclusive culture with people of color and other underrepresented groups.
The 2024 Best Law Firms Application opens November 14, 2023 and closes February 2, 2024.
---
Top Companies for Executive Women
Within this list, we analyze and share best practices that propel women to the top, the demographics of the most senior levels, and highlight companies closing the gender gap. Additionally, we break out the top 10 percent of highest-paid women, women on paths to Profit & Loss responsibilities, women who head major divisions, and involvement of senior leaders in promoting women.
Register for this initiative in the annual application.
---
Indexes
Global Inclusion Index
Seramount's Global Inclusion Index assesses global corporate efforts at hiring and promoting women, ability to measure other under-represented groups on a country-specific basis, creating inclusive cultures, and holding country leaders and managers accountable for results.
Countries included: Australia, Brazil, Canada, Chile, China, Colombia, France, Germany, India, Ireland, Israel, Italy, Japan, Mexico, The Netherlands, Philippines, Portugal, Romania, Saudi Arabia, Singapore, South Korea, Spain, United Arab Emirates, UK
The 2024 Global Inclusion Index Application opens January 31, 2024 and closes June 7, 2024.
---
Inclusion Index
The Index helps organizations understand gaps in demographics, diverse talent strategies, and corporate cultures. Participants are scored in three areas: Best Practices in recruitment, retention, and advancement of people from under-represented groups. Creating an Inclusive Culture through leadership accountability, clear communications, and employee engagement. Improvement in Demographic Diversity for women and racial/ethnic minorities, especially at more senior levels and in promotions.
Marketing, Media, & Ad Tech Inclusion Index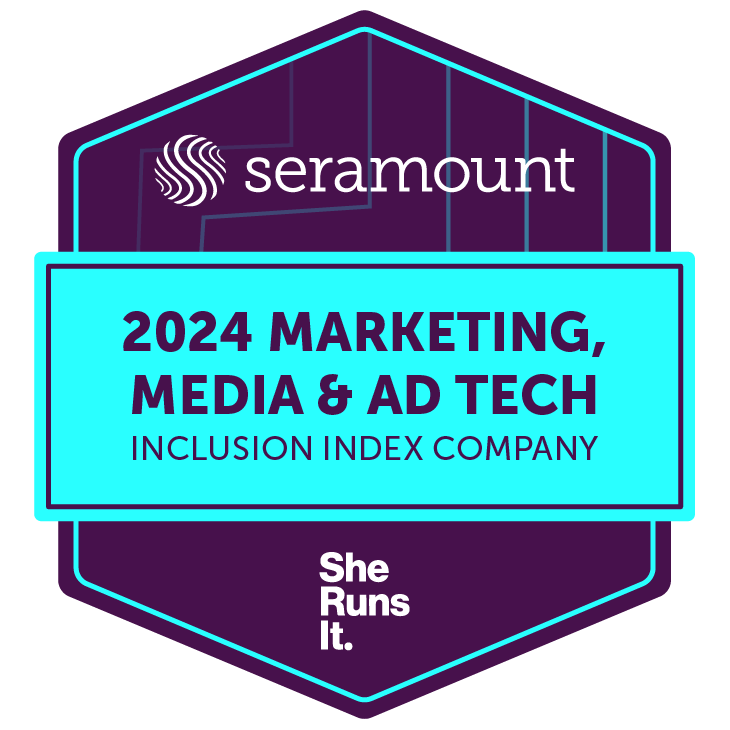 The Marketing, Media, and Ad Tech Inclusion Index in partnership with the She Runs It #Inclusive100 consortium – is designed for advertising agencies, public relations firms, media companies, ad tech companies, and marketers. Its intention is to learn from this industry best practices on inclusion, representation, and culture. Results will be segmented by sector to provide companies best practice information and insight into performance by sector (e.g. all media agencies, all ad tech companies, etc.).
Register for this initiative in the annual application.
---
Alliance for Global Inclusion Index
Seramount has joined peers in the technology industry to power the Alliance for Global Inclusion Index with the goal to make the tech industry more inclusive. The Index will measure current DEI practices and identify opportunities to improve DEI outcomes across industries.
The 2024 Alliance for Global Inclusion Index Application Registration link will be available soon.
---
Awards
ERG Impact Awards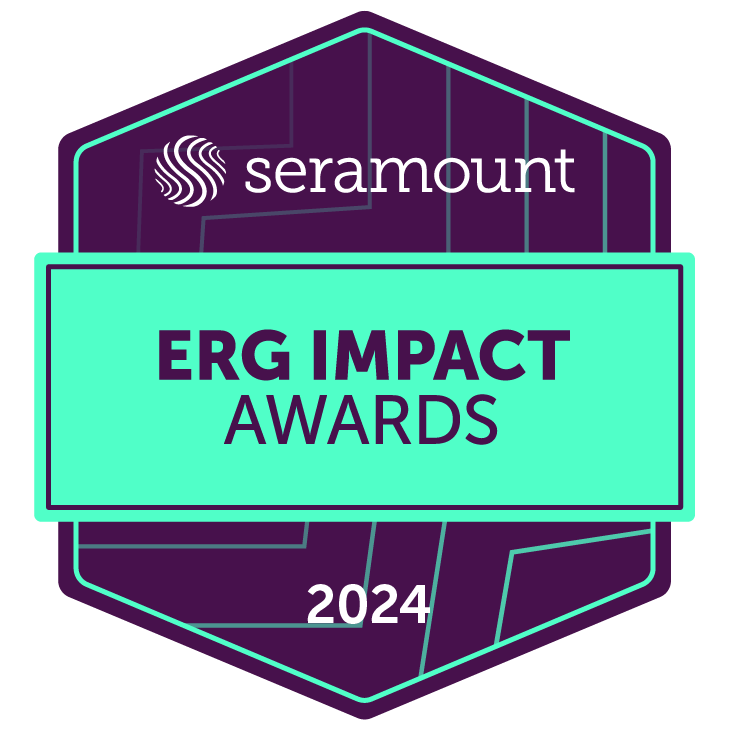 The ERG Impact Awards (formerly Above and Beyond Awards) offer the opportunity for organizations to nominate outstanding Employee Resource Groups and/or members of your organizations in eight categories: Business Impact, Community Impact, Workforce Impact, Workplace Culture Impact, ERG Collaboration, Trailblazer, Valued Ally, and ERG Leadership. Honorees are recognized at our annual EmERGe conference.
---
Previous Lists & Awards
Women of Excellence Awards
The Women of Excellence Awards honored the accomplishments of women who have achieved success in their own careers and demonstrated commitment to the success of other women. Honorees were selected for their vision, courage, and leadership in advancing all women, including those from under-represented groups.
The Women of Excellence conference was held in NYC, on September 20, 2023.
Best Companies for Dads
This list recognized the importance companies place on giving dads time off and support for their families. Our rankings were determined by measuring gender-neutral or paternity leave offered, as well as actual time taken, phase-back policies, child- and dependent-care benefits, and corporate support groups for men and dads.
---