Diversity Best Practices (DBP) membership supports and extends the effectiveness of your DEI team, ERG leaders, and allies.
Diversity Best Practices is the leading source of research and insights for corporate DEI teams. Membership provides you and your organization with expert advice, best practices, guides, and tools to support rapidly changing needs and priorities.
best practice tools & templates

Proven Practices and Implementation Tools
As a DBP member, your organization benefits from the proven practices and implementation tools that our Seramount DEI experts have developed over the years. With access to the right resources, your team can implement effective DEI best practices and strategic initiatives with greater ease.
Expert advisory services

Access to Expert Advisors and Custom Research
With hands-on, cross-industry expertise, our advisors are available to provide expert consultations, troubleshoot challenges, or advise on your strategy. Not only will our advisors serve as an extension of your team, but they will answer any on-demand custom research requests to address your most pressing questions.
"An outstanding partner in the journey to create a truly diverse and inclusive organization. DBP is both thought-leader and coach bringing together data driven research and insights with a practitioner understanding of how to turn it into action."
Amanda Sourry
Former President, Unilever North America
DEI content for every level

Resources and Support for the Larger Organization
"DBP is in a class of its own. The research and thought leadership that comes out of this organization is exceptional. Whether you're building a DEI program from scratch or already have one in place, DBP is a must have partner and I can't recommend membership enough."
Rohini Anand, Ph.D
Former SVP Corporate Responsibility & Global CDO, Sodexo

learning and development

Networking, Conferences, and Education Sessions
Founded on the principles of expert collaboration and coalition-building, your DBP membership also grants you access to exclusive, quarterly partner-only conferences that facilitate learning, conversation and community. Our unique Partner Intensives bring DBP insights to your broader team with tailored topics that build awareness and consensus around key priorities.
Quarterly partner-only conferences
Diversity Best Practices member circles
Virtual or on-site Partner Intensives
Want to learn more about how our Diversity Best Practices membership can benefit you and your organization?
Support for CDOs and Senior DEI Leaders
Our CDO Collaborative is designed to help guide C-Suite DEI experts and lend support to their whole team in enacting meaningful cultural change.
Comprehensive DEI Solution for CDOs
Consider our DEI Research Partnership, which includes membership in Diversity Best Practices and the CDO Collaborative. It's our most comprehensive DEI solution, and yields solutions that last.
Join over 400 companies across 80 industries
Become part of our community and accelerate your progress on DEI across your business and talent organizations. Talk to a DBP relationship manager to explore how we help make this happen.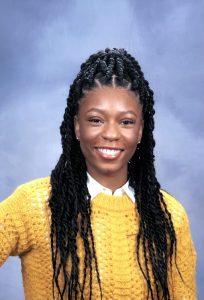 Madison Waldron
Senior Associate, Diversity, Equity, and Inclusion Best Practices